What We Do
Social Services
For 25 years, the MinKwon Center has provided free services for our community members – especially low-income people and recent immigrants – through our Social Services Program. Our accomplishments include introducing the first ever legal clinic for the Korean community together with the Asian American Legal Defense and Education Fund (AALDEF) more than 24 years ago, and in 2004 we worked with AALDEF to launch the first project offering full legal representation for the Korean community for low-income Korean immigrants facing workplace abuses and workers rights violations.

Today, this Program provides a comprehensive range of social and legal services to low-income community members, including Korean Americans, limited-English-proficient immigrants, and other community members seeking assistance. While many community members continue to face major obstacles and legal problems, our goal is to provide critically-needed, high-quality services that will alleviate their struggles and educate the community on their rights.

Increasing Social & Legal Assistance in Times of Need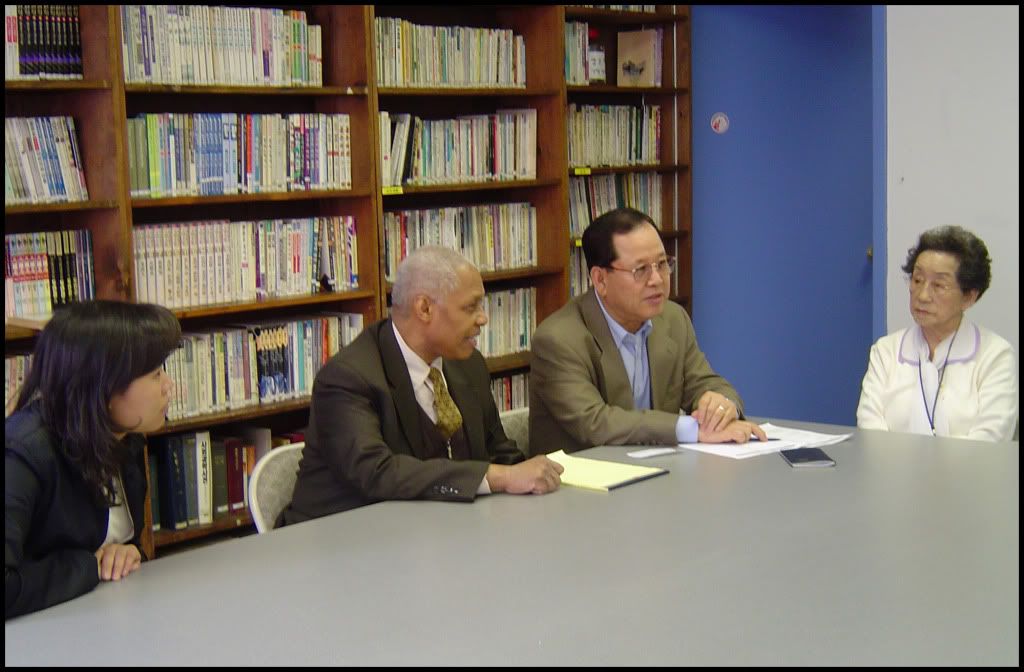 The recent economic downturn has left immigrant and low-income communities especially vulnerable to the effects of a poor economy – they remain excluded from benefits and susceptible to harsh government policies. The MinKwon Center's Social Services Program has responded to this increased need by significantly expanding its social and legal services to meet the daily needs and concerns of the Korean and Chinese American community.



In July 2009, the MinKwon Center became the first Asian American community organization in New York City to host a Single Stop USA site that offers an expansive set of services in one location, as well as being the first to launch a free foreclosure assistance clinic to Korean Americans.

At the end of 2009, we had served over 1,100 community members through legal assistance in accessing public benefits, obtaining unemployment benefits, filing wage and hour claims, applying for naturalization and green cards, filing taxes, and helping tenants address repair, lease, and rental problems.

Educating Community Members on Their Rights
Low-income and immigrant communities face frequent economic struggles perpetuated by a widespread lack of knowledge and misinformation about their rights. Our Social Services Program works to alleviate this problem by providing a comprehensive range of critically-needed "know-your-rights" education to community members. Educational workshops encompass everything from worker health & safety, labor rights, tenants' rights, immigration fraud, small claims court, to financial literacy and empowerment.

Additionally, we educate the community through a grassroots outreach and media campaign including street outreach efforts, press conferences, weekly opinion editorials, targeted mailings, radio and television appearances, and online social media. Through these educational efforts, our Social Services Program seeks to equip our community members with the basic tools to advocate for their own rights in a goal of attaining long-term economic empowerment and self-determination.

Services Offered to the Community
Immigrant Rights Legal Services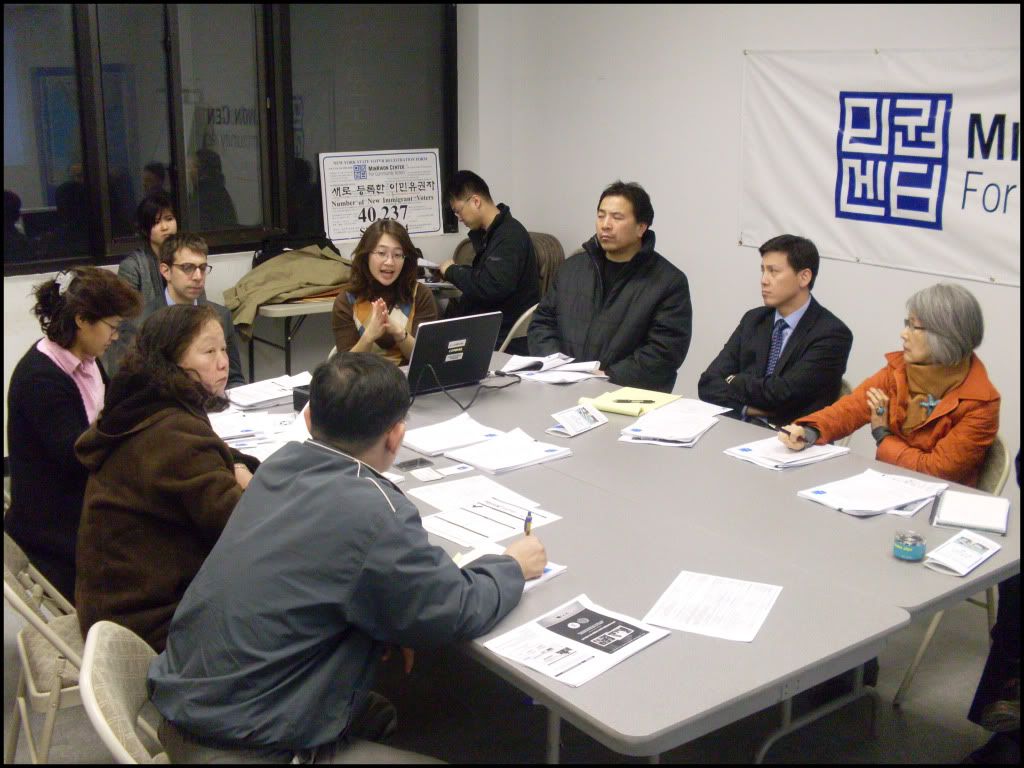 Immigration Services
- Citizenship and Naturalization
- Green Card Renewal
- Adjustment of Status
Workers' Rights Legal Services
- Wage and Hour Claims, Minimum Wage, Overtime, & Unpaid Wages
- Unemployment Insurance
- Worker's Compensation
Homelessness Prevention Services
- Tenant Housing Counseling
- Foreclosure Prevention Counseling

Financial Benefit Services
Tax and Financial Services
- Low-Income Taxpayer clinic
- Financial Literacy Education and Services
Public Benefits
- Food stamps
- Home Energy Assistance Program (HEAP)
- Safelink/Lifeline

Testimonies from MinKwon Center Clients
- Ms. "Kim" (Immigration Legal Services): Ms. "Kim" had been living in the country as an undocumented immigrant for many years. When her husband became a U.S. citizen, Ms. Kim finally could obtain legal status; yet she could not do so for years because of the large costs involved. The MinKwon Center provided free legal representation to help her adjust her status, and within six months Ms. Kim became a legal permanent resident. Ms. Kim said, "My baby is due in February and I was worried that I wouldn't have health insurance – but now that I have my green card, I can get health insurance for myself and my baby as a legal resident of this country. I'm very happy and thankful to the MinKwon Center."

- Ms. "Lee" (Workers' Rights Legal Services): Ms. Lee first became a client of the MinKwon Center for Community Action on May 5th, 2005. For three years, "Ms. Lee" had worked as a waitress at a restaurant owned and managed by her employer, Ms. "Ahn". During that time, Ms. Ahn repeatedly failed to pay Ms. Lee her weekly salary. MinKwon Center attorneys filed a lawsuit against Ms. Ahn, and won a trial in Federal court that resulted in a judgment against Ms. Ahn for $34,294.10 in unpaid Federal and New York State minimum wage and overtime compensation.